US URGES TURKEY, EUROPE TO TONE DOWN RHETORİC AMİD ROW
The United States has called on Turkey and European countries to "tone down the rhetoric" amid tension between Ankara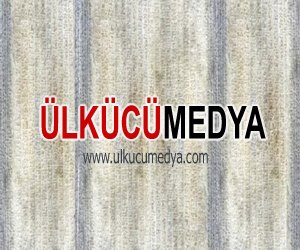 25 Mart 2017 Cumartesi 23:00
The United States has called on Turkey and European countries to "tone down the rhetoric" amid tension between Ankara and the continent that kindled with the barring of Turkish officials to campaign for the upcoming constitutional referendum. with later heating up with President Recep Tayyip Erdoğan's Nazism remarks on the European countries.
"I think what we've said about some of the back and forth that we've seen over the past couple of weeks - that we want to see everyone get along and to tone down the rhetoric" U.S. State Department spokesperson Mark Toner told a press briefing on Thursday.
Ankara and the EU have recently engaged in a tense diplomatic row sparked after Germany and the Netherlands barred Turkish ministers from holding rallies for the April 16 referendum on shifting Turkey to an executive presidential system. Turkish President Recep Tayyip Erdoğan accused both countries of using "Nazi era practices," which instantly drew an angry reaction from many EU officials.
Toner also noted that Washington encourages Ankara's aspiration to integrate with the Euro-Atlantic community.
Regarding U.S. State Secretary Rex Tillerson's potential visit to Turkey at the end of March, Toner said there is "nothing to announce yet."
Foreign Minister Mevlüt Çavuşoğlu had said his U.S. counterpart would pay a visit to Turkey on March 30.